Two skulls found in Saaremaa have now been scanned on behalf of Osiliana and reconstructions based on these will be completed by the beginning of the next summer.
The first one is a skull of a 40-50 year old woman found in 2010 near Valjala church: https://skfb.ly/oAnOP.
The plan is to make a life-size silicone effigy of the woman, whom Riina Rammo and Jaana Ratas have promised to provide with a reconstruction of the ceremonial dress and jewellery of the late 12th century. You can read more about the same funeral from our previous posts.
The second skull comes from the cemetery of Karja Manor and it belonged to a man aged between 25 and 30, buried in the middle or second half of the 13th century: https://skfb.ly/oAvLG.
Both reconstructions will be on display at an exhibition on medieval inhabitants of Saaremaa aka Osilians opening at Kuressaare Castle in early summer 2023. The exhibition is organised by Osiliana SA, the Postimehe Research Grant on 11th-16th century clothing and Saaremaa Museum.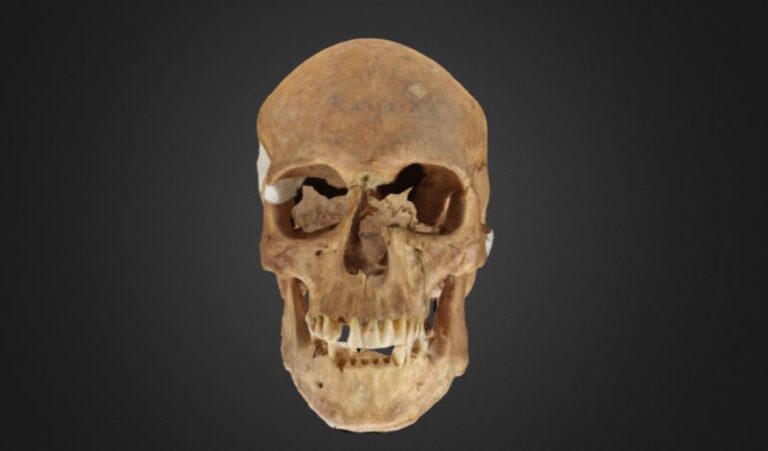 Karja burial no 4., 3D model by Ragnar Saage.